Not kidding, some days are this bad…..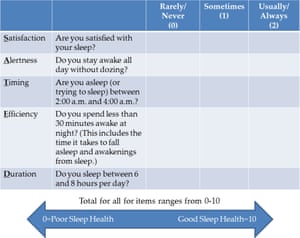 A self-report questionnaire developed by sleep researchers to determine sleep fulfillment
Chronic Diseases are famous for fatigue! Fatigue is not a strong enough word to describe the exhausted weakness that over takes the body. Keeping our eyes open let alone concentrating on anything is impossible. Even our most loved activities can not do it. When the chronically ill body says sleep. sleep it is..
Insufficient sleep is now one of the most significant lifestyle factors influencing whether you will develop Alzheimer's disease. During sleep, a remarkable sewage system in the brain, called the lymphatic system, kicks into high gear. As you enter deep sleep, this sanitation system cleanses the brain of a sticky, toxic protein linked to Alzheimer's, known as beta amyloid. Without sufficient sleep, you fail to get that power cleanse. With each passing night of insufficient sleep that Alzheimer's disease risk escalates, like compounding interest on a loan.
Parenthetically, and unscientifically, I have always found it curious that Margaret Thatcher and Ronald Reagan – two leaders who were very vocal, if not proud, about sleeping only four to five hours a night – both went on to develop the ruthless disease of Alzheimer's. The current US president, Donald Trump – also a vociferous proclaimer of sleeping just a few hours each night – may want to take note.
Insurance companies know the damage sleep deprivation can cause, not only on our bodies but the economy.
And Then There Are the Doctors in Training!
All individuals on the healthcare team must take this problem seriously, since Medical Errors are the third leading cause of death in the country. All providers must know the patient safety threat is great when the team is likely functioning on very subpar levels due to sleep deprivation. Try sleeping in a hospital.? It is a cliche often said hospitals are not for sleeping…….Well maybe they should be!
Perhaps you have also noticed a desire to eat more when you're tired? This is no coincidence. Too little sleep swells concentrations of a hormone that makes you feel hungry while suppressing a companion hormone that otherwise signals food satisfaction. Despite being full, you will still want to eat more. It's a recipe linked to weight gain in sleep-deficient adults and children alike.
Worse, should you try to diet but don't get enough sleep while doing so, it is futile, since up to 70% of the weight you lose will come from lean body mass, not fat. Turn these facts around and you realize that plentiful sleep is powerful tool for controlling your appetite, your weight and keeping your body trim. Sleep the pounds off no one said ever, but I am willing to try.
Sleep is perhaps the greatest treatment we have. How many times have we heard of comatose patients, zzzzzing off for months, even years, then wake up. New and improved.

Actually fatigue and not just the everyday midafternoon crash is common. A good strong cup of coffee or tea is where my mind wanders too during those times. However the fatigue that comes with chronic diseases is so very much more profound that descriptions can't depict it accurately. No caffeine actually helps. Your body wants to crash, so lay down, if even for just 20 min and be sure your doctor hears about it. Many serious illnesses have extreme fatigue as an early symptom. A blood sample may reveal the cause. IE: Anemia? Encephalitis? Sjogrens, MS, Heart Disease and even some Cancers.

A chemical imbalance is easy to treat with supplements and can have you up and at 'em in no time. A chronic health condition is a different matter altogether. Have you heard of spoonies? We are a large group of people throughout the world that gauge our energy levels, fatigue actually by the number of spoons spent in a days time. We all start out with the same number. Every activity from waking, dressing, stressing, shopping, working, spends spoons. By late morning many times I am already out of spoons. Other Chronic disease sufferers may be able to get through dinner with their number of spoons. When our spoons are depleting a significant nap is in order to regain enough spoons to say hi to the family and go back to bed. Did you know sleeping burns up spoons? Imagine that. …

Remember sleep is a good thing, use it.

The Moon Tells the Sky, The Sky tells the Sea,

The Sea tells the Tide,

And the Tide Tells Me.

Sleep tight friends…..!

SS