Offices
Over the many years of my Interior Design career I had been asked on occasion to design or redesign offices. At first for friends of friends. Then from friends of clients. Nothing greater in any business is the referral of clients to friends. That's how most businesses grow. Your sphere of influence we call it. One person speaks to another and then another until, if your fortunate a net work develops.
Change the computers to a sketch pad and it looks about right at most art schools. Collaborative learning to share, experience.!
One of the first commercial type spaces I recall doing was for an Art School. Talk about nerve bending. The Director had started a school for budding artists and I kept the books for him in lieu of tuition. One of our first assignments was to lay out a design for a front lobby for the school. Then again we were tasked with an office for him. Design for your design teacher? Talk about feeling wobbledy and inadequate. There were only a couple dozen students at this time that were full time and another dozen or so part time. I was in the latter group. Mr. Boyajian was the Director of the school and one of my past high school art teachers, who also taught at MIAD. Briefly. Big shoes.
A good thing for me was that my accounting teacher was responsible for suggesting his colleague might do well to take me on in exchange for handling his ledgers. A Win Win. Since financially I would have never been able to even entertain the idea of going to a private Art School.
Home offices came later, so the offices I remember most were professional smaller business spaces. Often a space snuggled inside of another business space. For instance a management office within a Supper club. This particular space would serve many functions in a limited space. I love a challenge don't you?
One of the first offices my daughter and I teamed up on was during a visit to my daughters home in central Illinois. Their family church needed the head Pastors office re imagined. The building was being sold and the church was moving to larger facilities. It needed a lot with hardly any budget, but a huge value in parishioners labor and expertise were at our disposal. That began a new bond with my fun daughter. Who knew? I planned, designed from home in Wisconsin and she oversaw and implemented from Illinois home base. We shopped it together. A Talented girl, who knew? After that, (it was a success, the Pastor and staff remarked repeatedly) The building sold quickly.
The greatest takeaway I could share on designing office space is to remember eye contact between the people who will utilize the space. Eye contact is key. Whatever the use, the most likely would be a private use office. (A conference room is not an office, by or in itself'.) Or multiple people who will be doing the using in unique cubicles. Trust is most often secured through eye contact. Conversational lay out requires face to face seating. Lighting also is a critical component necessary in early planning.
A therapist's office décor should address specific psychological nuances that need to be conveyed through the choices of colors, design, and decorative accents. Following this objective ensures the most effective design.
Human Reactions to Color in Interior Design
Most people seeing a therapist have some issue that impacts mental, emotional, spiritual, and, many times, even physical health. Selecting the right color is imperative in creating the right kind of ambiance that will be conducive to constructive therapy.
Medical counseling
Spiritual counseling
See a previous blog of mine on the Brain and Color.
Color Affects Usage
Prominent color psychologist and author Angela Wright developed the theory of "Color Affects System" (Wright Theory) that was scientifically validated and proved – color affects people in very universal and specific ways. This part of the "Color Affects System" can assist you in selecting the most appropriate colors for an office ..
People react to color differently depending on its intensity. For example, a bright yellow room will stimulate a creative person, whereas a pale soft yellow will soothe the person. The four primary colors and their universal reactions are a great starting point for defining an office.
| Color | Affects | Reaction |
| --- | --- | --- |
| Blue | Mind | Stimulate higher productivity |
| Green | Emotions | Balance, calmness, reassuring |
| Yellow | Creativity | Self-confidence |
| Red | Body | Physical exertion |
While there are four basic colors, there is a wide spectrum of hue variations for each.
Generally, it isn't a good idea to use intense colors in a space where emotions tend to run high.
Use more than one color to create a color palette for specific type of office space. One or two other colors will keep the color choices in balance.
It's important to control the intensity of your color palette and not allow it to become too vibrant and overpowering.
The best rule of thumb is to go with a pale color effect for the overall room design, such as pale colored walls for a calming and soothing affect. You can then layer darker hues and other colors throughout your office design.Color balance, spatial balance and symmetry are valuable tools. Remember blank space is also essential, the mind and the eye needs a place to rest.
A Pink base is great for feminine spaces, ie: Salons, Massage , Almost all skin tones look their best in a soft pink hue. Accented with white, orange, or yellow! Invariably however we will get gray or black in more than the chairs. Natural textures are comforting and adds dimension.
Blue office décor for larger consulting style offices.
A blue palette will stimulate the mind. In some instances, this might not be the reaction for instance a therapist wishes to evoke as an overall stimuli for clients. Even a pale blue might prove too much stimulus for some patients. The key is balance.
Start With Walls
Begin with a office color scheme of pale to medium toned walls. Add layers of lighter hues using art and accents well placed around the space.
You can use stencils or wallpapers along with paint or in place of paint. Just be sure that the patterns and colors don't overwhelm the office design.
A beauty shop lounge?
Layer Accent Colors
Lumbar and throw pillows should match the color palette.
Use the fabric's texture to further soothe clients.
Add texture in small ways to add dimension. and graphics.
And I believe every room needs some black.
Less can be more, but not always
Don't over-decorate. Less is more when it comes to adding space. This can also be done with fabric choices that are patterned and offer a mix of colors in the graphics. Sparse decor should feature high-quality one of a kind focal pieces.
Balanced Green Offices
Green room décor for group session
Green is described as the color of balance. It should be used with other colors to create a genuine balance of color. It can overpower to the point of generating a feeling of stagnation.Restaurateurs favor green scattered strategically to mimic the outdoors which stimulates appetite. Just not necessarily abundant in the office.
A pale green will help to soothe the emotional reactions of clients. A green décor scheme will create a restful and calming environment.
For example, you may choose to paint the wall a light pistachio and add a grouping of five, seven, or nine dark wood framed photos or paintings of forest scenes.
Choose a coordinated set of patterns in multi striped fabric for draperies, upholstery, pillow fabrics, carpeting/rugs, and accent pieces. Fabrics might also be floral, or plaid fabric patterns.
A wall waterfall has a calming effect and is a great focal point. As would be an office in wall fireplace, both feng sui features for instance in a lobby or a yoga studio ?
Nature-themed wall art can be also be artistic in the way it's displayed, using multiple sizes in a larger set to create a unique look. Including murals. Or wall texturizing can be art by itself.
Art accent pieces can be displayed on a floating shelf or a set of three floating shelves for a stunning effect.
Have a Hobby?
If a golf enthusiast, you can express the love of the sport with photos of famous golf courses or even the your client on the green. A horse lover can showcase rolling pastures with running horses. Highlight the office with a few art objects in various textures of glass, pottery and fabric choices.
Form Follows Function, always
A crisp white can be used as a primary or an accent color, along with varied hues of white, accent colors and or black. Some ways to layer accent colors if your scheme is not monochromatic as depicted in the picture above include:
Add lumbar and throw pillows in a stripe, plaid, or solid color.
Draperies can be a solid or a print fabric.
Simple white blinds always effective can be closed as necessary.
Art objects, like vase sets, can be rounded or curved for calming forms. Remember odd is beautiful. Think in terms of 3 or 5 individual pieces of similar characteristics but varied in size or shape.
Office Furniture and Accessories
As important as the colors, textures and patterns, the way you layout the office and additional decorative items you use for accent pieces are equally important. Clients should have an immediate and positive response to your office design. They should feel comfortable and "at home" during their appointments.
Furniture for Comfort and Style
It is quite common to opt for a couch or a pair of chairs as furniture choices. This is especially effective for couples or family counseling practices. An ottoman may be a good choice for additional seating for larger families. Another of my personal faves would be all chair groupings, in a circle. Just not rockers for obvious reasons.
Some therapists, counselors prefer individual sessions over group and opt for an occasional relaxing recliner or chaise lounge.In lieu of a sofa also. Group sessions will require furniture that can be stowed or easily moved to create a circle.
" For therapy offices, that means creating a calm and refreshing environment to balance the rigorous mental and emotional work of therapy..
Well-designed therapy offices also exude softness, personalization and orderliness, finds research by environmental psychologist Ann S. Devlin, PhD, of Connecticut College, and urban planning researcher Jack L. Nasar, PhD, of The Ohio State University. In their research examining people's reactions to 30 photographs of actual therapy offices, the more a space exhibited those characteristics—cozy elements like comfortable chairs and soft pillows, attractive touches like artwork, and neatness—the better people felt about the offices and the therapists who worked there, they found (Professional Psychology: Research and Practice, 2012).
So, given such insights how should practitioners design an office from scratch or redo a space that's seen better days? Specifically, therapists should:
Keep it light. The color of the office walls sets a tone. Wall colors in light, soothing colors like sage green or dusty blue promote a sense of calm and relaxation, environmental designers say.
Go with the grain. For reasons that aren't entirely clear, people prefer natural-colored wood with a grain rather than nongrain surfaces, research finds. People also feel more comfortable with wood than with slicker options like glass and chrome,
That said, there's a limit to how much wood you should use: Research shows that when natural wood surfaces like floors and walls exceed 45 percent of a room's surface, they start losing their stress-busting effects.
Let the sun shine in. Natural light is a big mood booster, so when possible, incorporate windows or skylights, . If windows are at eye level, the best views look out on calming, natural scenery, not onto bustling sidewalks or roads with distracting sights and sounds.
If your office lacks windows, use floor and table lamps with soft lighting rather than overhead fluorescent lighting to promote a feeling of comfort and coziness,along with strategically placed mirrors. Some lightbulbs even simulate natural light, which can boost the positive ambience of windowless offices.
Embrace the natural. Bringing nature into the office—whether with plants, nature embodied in artwork, decorative objects or views of plant-filled courtyards and landscaped areas—can enhance the healing quality of a space. "Just looking at landscaping has been shown to lower blood pressure,"
The right nature-based artwork can also give clients a way to muse on life situations, these experts add. Images of a pathway through a serene landscape or a bench in the middle of a pleasingly landscaped garden can foster relaxation or allow clients to make mental associations with the imagery. But, avoid nature imagery that's confusing, chaotic or complex. "You want to look at a scene that would be comfortable to enter,"
Promote your expertise. Displaying your credentials might seem self-serving, but clients want to see signs of your expertise, research also finds.
Have your client's back. An evolutionary perspective can help you make intelligent decisions on what is arguably the most important element in your office: the client chair.
To support people's need for control, consider having chairs that can be moved or are large enough to let people shift to one side or the other and adjust the distance between themselves and the therapist.
A related suggestion: Place small tables next to client chairs, which can enhance clients' sense of "territory" by giving them a place to put personal items. Your clients will appreciate that you've attended to their comfort and convenience,
Foster communication. If you use tables in your office for individual or family sessions, research shows that round tables support better communication and sense of control than square or rectangular ones, Also, the presence of computers is shown to impede communication, particularly when the client perceives that the provider is paying more attention to the computer than to him or her. Screen-sharing strategies—technology that enables you to project information onto a table, for example, or simply facing the screen toward clients—can promote clients' sense of trust and inclusion,.
Go with the flow. Anything that promotes flow and efficiency in your immediate and larger office space is worth addressing, according to research compiled by APA's Practice Organization. Keeping a clean, uncluttered desk and placing the items you need closest to you—computer, phones and appointment book, for instance—can help you keep a clear head and feel in charge of your space.
Not too fancy, not too shabby. When selecting furniture and finishes for your office, keep client demographics in mind, adds Gum. In general, people feel most comfortable with a middle range of furnishings—those that aren't overly fancy or expensive, but not cheap or shabby, either.
"If you're putting in very expensive materials but your clientele is not at the upper end of the socioeconomic spectrum, you can alienate people," says Gum. Conversely, old or poorly made furnishings can make it look like you're not doing well—the wrong message to send clients.
Put your client first. Remember that you're designing your office more for your client than for yourself, Gum emphasizes. Including some personal elements can be subliminally comforting to clients, but make sure they don't overpower a sense of neatness and calm, she advises.
Including art that demonstrates your openness to different cultures can also be a plus, particularly if you serve multicultural clients, finds research by Devlin and colleagues (Professional Psychology: Research and Practice, 2013). H
Investing in good office design isn't just about creating an attractive space, it's about investing in your business and professional calling,
"If it's designed right," she says, "your office can help you deliver care in ways that really do promote your clients' well-being."
Interested in the link between psychology and design? Check out the work of APA Div. 34 (Society for Environmental, Population and Conservation Psychology), which among its foci explores behavior and the built environment. Learn more about Div. 34 at www.apadivisions.org/division-34/index.aspx.
In larger therapeutic offices or multi purpose offices consider:

Desk and chair at Neiman Marcus
Pay attention to chair styles and functions.
Chair style: Don't neglect your personal style and the room's color when selecting a desk and chair.
Desk and chair: Comfort while working is paramount for any office, but you can still opt for a contemporary set if you choose.
Area Rugs
Add a rug for texture and comfort. Even if the space has a carpet base, a gorgeous patterned field area rug makes a statement.As you can see in this space we layered a rug on top of a rug on carpet!
A soft blue area rug can become the main centerpiece and tie together wall, furniture, and even red accent pieces.
A modern deep shag or knotted pile pale green area rug can be used with white or pink painted walls, white wood furniture, and green floral cushions. Rose window decor.
A solid colored yellow area rug makes a great back drop for the rest of your room color palette and patterns.
Lighting
Lighting shouldn't be intrusive.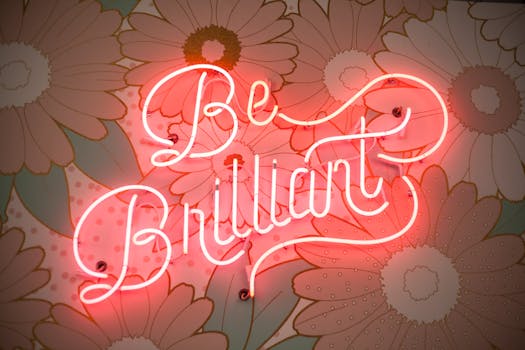 In a Salon or Design Studio perhaps? (The sign not the wallpaper)
Desk lamps are important and should be selected for function as well as style.
Floor lamps are a great way to add more lighting without taking up table space.
Recessed lighting on a dimmer switch is a must for creating the right ambiance for relaxation. Lit corners add a sence of space and remember to light any special art. Baseboard or moldings, crowns and medallions are beautiful accented with LED lighting. Put up lights in all floor pots, especially in corner areas or spaces earmarked for attention.
Sounds
Sound is often over looked, but should not be. Our aim is to help clients relax and be comfortable. Background music can assist many uses of office space. One of our most needed senses the acoustics in the environment should not be overlooked. For instance in counseling or therapy sound can assist with learning. Even new coping techniques. While many use music, other tools can be used that are also objects used to enhance room décor.
Water fountain: Select a desktop style for an end table or coffee table or a larger one to set on the floor.
Wind chimes: The effect of wind chimes in a gentle breeze can be recreated with a low-speed oscillating floor fan. Select soft sounding chimes. A decorative tabletop wind chime can be placed on a coffee table or end table.
Plants and Flowers
Plants and fresh flowers offer a vibrancy to any office. Living plants can inspire, encourage, and improve attitudes. Purchase from local shops. Buy a bouquet of fresh flowers to keep in a vase on a desk, replacing with fresh ones the moment the flowers begin to wilt.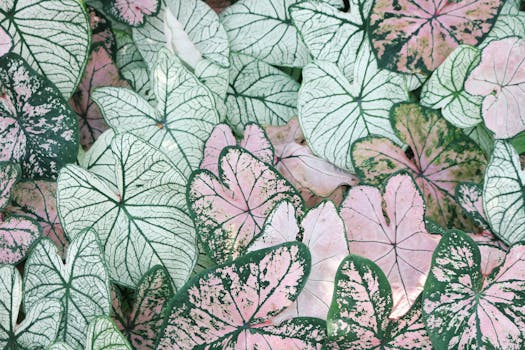 Floor plants can be used as decorative elements. Place at entrances, corners, and behind sofas or chairs.
Potted tabletop plants add depth and interest to the use of plants in room designs.
Fresh cut or even a few of todays look like fresh floral arrangements can be set on a desk, shelf, bookcase, or tabletop to add aroma, color and texture.
Personalize Office Design
While an office design needs to be mindful of the clients it will service, it still needs to reflect the business it reflects.. Be sure to add special touches that reflect travels, hobbies, education, collections, and other personal touches to make it unique and individual.
Thank you for all who shared their insight and information……Happy Designing!